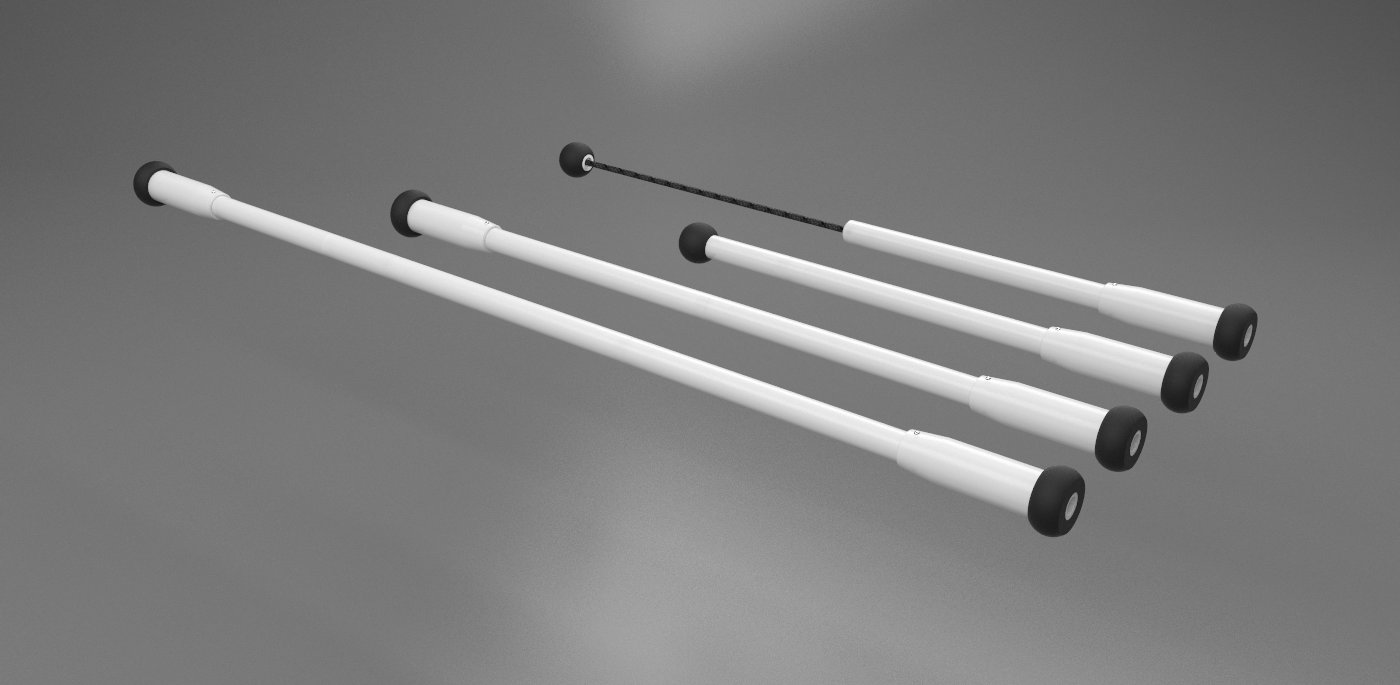 New K8 Malabares Poi: Flow arts with X-Poi programmable luminous pattern
Details

Published: Wednesday, 03 February 2016 15:29
The X- Poi it's a new K8 Malabares programmable luminous Poi, with this product you can create your own effects.
The Flow-Art lovers have a new fetish object available at K8 Malabares store: The X-Poi its about a programmable one Pixel Poi with technology RGB-IR manufactured in Argentina.

K8 Malabares new generation of juggling light products
The X-Poi opens a new generation of flow art and juggling light products.
This new technology not only includes fascinating geometrical light patterns, also a wireless control system that allows you to choose the speed creating your own effects; a revolution on the world of light juggling.
The luminous Poi charging time is of 2 to 8 hours and its autonomy is of 1 to 2 hours, depending on the effect used and with a full charge of the Poi. The new system RGB-IR works with the same charger as the rest of the lighting objects but it has new advances.
How is K8 Malabares Pixel Poi
Pixel Poi it is an elegant piece with high performance, each side has 12 pixels. The Poi luminous core is rechargeable lithium polymer battery, carrying the word "bright" beyond. (It's a very bright Poi). The electrical system has Li-Polymer batteries rechargeable with a charger. (Also available for sale at K8 Malabares stores and on-line).
New remote control that allows creating your own light effects
The new remote control comes with new functions for the RGB-iR entire line and with more controls.
REC-STOP-PLAY-SPEED' OF RECORDING EFFECT.
The new functions allows recording and personalizing effects you want to mix and also providing the possibility of determinate the speed of recording effect.
The control can also be turned off pressing the off button when the product is disconnected. Bright flashes of colors will indicate the battery levels.

X-Poi datasheet
12 Pixel LED each side (24 total)

Wireless: IR (infra red)

Memory: (records the last selected effect)

2 effects options with demo mode.

Lithium – Polymer battery

Protective charging circuit

1 to 2 hours of autonomy

Charging system by USB and 220/110V

Length: 36cm. Weight: 200gr.

Control: spherical ferrule or double loop

Guaranty: 1 year